H2O SOS 2" Lead-Free Full Port-Shut-Off Valve
Part# H2O SOS Valve 2"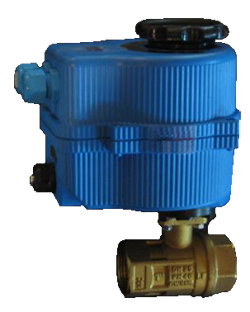 Note: This is a valve only. It requires sensors and a controller
to operate as a complete water leak detection system.
H2O SOS 2" Lead-Free Shut-Off Valve

The H2O SOS 2" Lead-Free valve is the largest valve size we have without a special order. This valve is designed for commercial applications where a 2" incoming water line is installed.
H2O SOS shut-off valves are certified lead free, and are 100% electronically tested in the open and closed position at 80 PSI.
2" Valve Specifications
Connection:
2" Female / 2" Female NPT
Size:
12"H X 7.5"W X 6.18"D
Maximum Temperature:
366°F
Working Time:
10 Seconds
Enclosure Type:
NEMA TYPE 4 STD
Protection:
IP66
Manual Activation/Override?:
Yes
Full Port?:
Yes