Benefits of an active water leak detector
"An ounce of prevention is worth a pound of cure."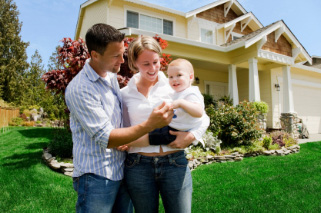 "An ounce of prevention is worth a pound of cure." We have all heard this old adage. The H2O SOS leak detection system is a product designed with this in mind. What the H2O SOS leak detection system offers is peace-of-mind in the knowledge that your home and your important possessions are protected from catastrophic water leaks. It is highly likely that sometime during your life, you will experience some sort of water leak in your home or business; this could present itself as a ruptured water heater, a burst washing machine supply hose, a frozen pipe, or other calamity. If you are not on-location or you are asleep when it happens, extensive damage can be the unfortunate result. The H2O SOS leak detection system can protect your home and belongings from such an event. For recreational property owners, people who travel and are away from their home a lot, or those who live in multi-family buildings where a leak in your unit can quickly spread to adjoining tenants, your risks are magnified.
When (not if) a significant water leak occurs in your home, it is not just the financial cost of clean-up, repairs, and/or insurance premiums that tax you, but the huge investment in time and energy to get everything back to normal. It often takes months of working with various contractors (plumbers, electricians, drywallers, general contractors, mold specialists, etc.) to resolve even a fairly small flood.
The H2O SOS leak detection system is a small investment that will save you a great deal of frustration, and likely a considerable amount of money, in the future. Think of the H2O SOS leak detection system as a one-time insurance policy with no deductible that can actually prevent a major problem from occurring. Many insurance companies have recognized the value of an active water leak detection system and, accordingly, they provide discounts on home and business insurance policies for buildings with them installed. Ask your insurance company or agent for details!
Key benefits:
the deductible on just one insurance claim is generally more than the cost of an H2O SOS leak detection system
protect your home, assets, and heirlooms
peace-of-mind
lower insurance premiums
prevents loss of claims free insurance discounts and higher deductibles/premiums in subsequent years due to water damage claims
Fast water leak facts:
water leaks can and do happen at any time - usually when you are not home or when you are asleep. Chances are relatively high that by the time you notice the leak, damage will have already occurred.
over a quarter of a million homes in the U.S. annually experience a significant water leak and associated property damage.
more than 5 million hot water heaters rupture and cause household damage in the U.S. and Canada every year.
Common sources of residential water leaks:
water heater
toilet tank crack
washing machine hose rupture
faulty or frozen plumbing lines
refrigerator icemakers
dishwashers
central humidifiers
unnoticed plumbing pipe damage during renovations